How to correctly choose MEDVEDA (power generator)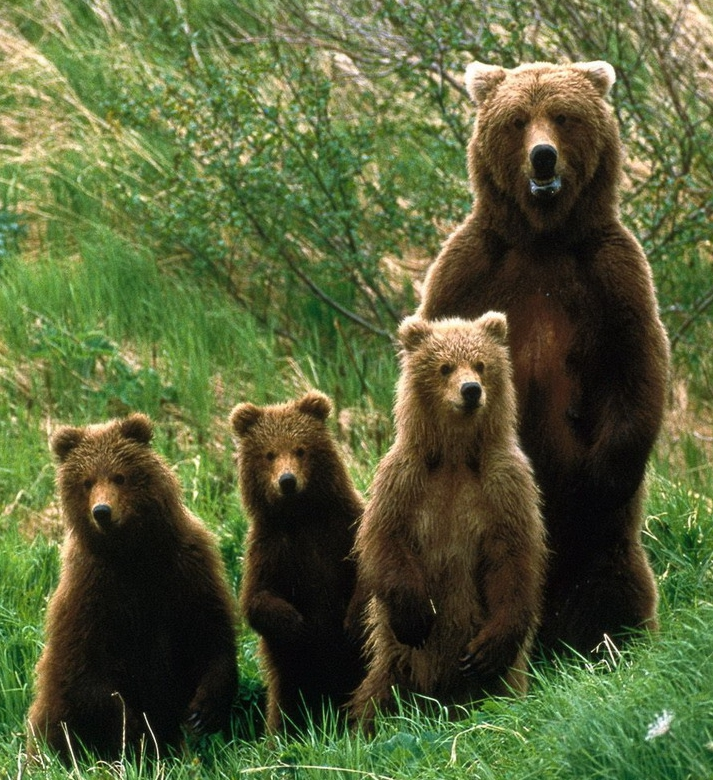 1. 1 x230V, 3 x 400V or cardan
You need to answer the question of what you will primarily use the generator for, whether it is sufficient
single-phase power plant 1x230V,
or it will occasionally be necessary to power three-phase appliances 3x400V
or the primary job is to weld.
But there's one more question you can't ask most of the competition. Do I need it with a motor? Do you need to have an engine or tractor in your fleet that is equipped with a cardan output? If so, M-Watt is the clear choice!
2. What regulation will you need?
If you want to choose the output of the power generator correctly, we need to know quite precisely the input power of your appliance and the type of appliance, especially in terms of requirements for supply voltage fluctuations and the load characteristic of the load changes of the power generator (current peaks during start-up or step changes in input power during operation).
2.1. AVR regulation (Automatic Voltage Regulation)
If, it is an appliance, that you know is sensitive to voltage fluctuations (e.g. computer, sensitive medical devices, tools with electronic control of input voltage), you need to choose carefully the type of power generator output voltage regulation. You will use a power generator with the AVR. It is an electronic regulation of the output voltage, which ensures that the fluctuation of the output voltage will be within a tolerance of ± 2% in the entire range (at constant load) up to the nominal power of the generator. (AVR is not needed for PEGAS or ALFIN welding machines with PFC – power factor correction, which are not susceptible to voltage fluctuations, but it is necessary to count on a power reserve of power plants of at least 30%).
2.2. Compound CCL regulation (Compound Controlof Load)
If, you need to "spin" an asynchronous motor of a circular saw, a ceramic tiles cutter, or air compressor, i.e., a device with a high peak start-up, then you definitely choose a power generator with a compound transformer. These motors really have a "HARD START", but the compound transformer ensures that the power generator is able to cover a large starting peak current, even in case of the voltage drop. A lower voltage has no influence to the asynchronous motor in any way. You should calculate, that for your "1 kilowatt" motor you need 2 – 4 times of motor nominal power for the short time period. PEGAS or ALFIN inverter welding machines with PFC (Power Factor Correction) – can be supplied without any problem by power generator with a CCL regulation.
2.3. CCL capacity regulation
The last group of appliances are hand electric tools with commutator motors, for which the output voltage capacitive regulation is sufficient. The power consumption of the supplied appliance can be same like the maximum value of the power generator nominal power output.
3. Possibilities of protection against dangerous contact with hazardous live parts
3.1. Standard
The safety of the device from the point of the possibility of electric shock is ensured by separated winding of the alternator from the connection to the ground (no earthing).
3.2. Optional accessories (electrical switchboard, safety switches, current circuit breaker)
The current circuit breaker (CCB) ensures safe operation and protects the operator in the event of insulation damage. The CCB disconnects the electrical circuit in the event of electrical current difference between the power output of the alternator and the part of the circuit connected to ground behind the CCB output.
!!! It is strictly prohibited to connect PE conductor and N conductor to PEN joint connection !!!
4. Selection according to performance and type of power supplied device
The coefficient determines the approximate multiple increase of the "label" nominal power consumption of powered devices, which may occur for a short time period, especially during the start-up of the device. Most devices have a coefficient of 1, with the exception of those is listed below (the list is not complete, it is only an example).
| Coefficient | Appliance |
| --- | --- |
| 3 | Pressure washers |
| 3.5 – 5 | Refrigerator |
| 2.5 | Concrete mixers, manual angle grinders, circular saws |
| 2 | Machine tools and electric grinders |
| 3 | Submersible pumps |
| 4 | Washing machines |
| 3,5 – 5 | Compressors |
| 1.5 | Drilling and milling machines, halogen and luminescent lights |
| 2 | Shredders, string trimmers, brush cutters, hedge trimmers, mowers and chain saws |
The coefficient by which it is necessary to recalculate the required power of the power plant
We will be happy to help you with choosing of new a power generator. Alternatively, we can come to test to supply the selected devices, because in some cases is difficult to determine power supply by calculation. These devices are mainly compressors, groups with multiple powered devices, servers with UPS, cooling boxes, etc. These devices have mostly voltage 400V and power output from 9-10 kVA and higher. In these cases, customer will agree date of testing by expert with business manager of the manufacturer ALFA IN a.s. or external sales representative. The expert will arrive at the agreed date directly to the customer with several types of generators and will performs a real test. For realization of this test is necessary to provide customer own worker responsible for connecting the resources. This worker must have the appropriate authorization to enter the customer's electrical network. The manufacturer will provide power generators and an expert to operate them for testing. The manufacturer's expert has no rights to connect or make changes of the electrical installation of the customer. In the Czech Republic and Slovakia, we are able to realize these performance tests approximately 1-2 weeks after the first contact.
The manufacturer ALFA IN a.s. realizes these tests to the customer free of charge without obligation of future purchase, but with fulfilling of customer cooperation mentioned in the text above.
New at the ESSEN 2023 trade fair
New automatic COMAP.
MRS and AMF mode on the MEDVED petrol power plant from the manufacturer ALFA IN a.s.
We are currently showing in demonstration mode at the ESSEN 2023 trade fair in Germany.
Medved and ALFA IN welding machines
How to correctly choose a welding machine for an electric power unit or an electric power unit for a welding machine?
This is a complex choice, it is necessary to read the requirements of the welding machine manufacturer and to choose a power generator that matches the performance. As for the MEDVED, we offer the possibility to try out the welding machine and the power unit. Below is the corresponding table for our power generators. For selection, MMA welding is the most demanding for the power generators, so we offer a table of our ALAFA IN welders below. This is not a complete list, but only a selection of our welding machines and power generators. It is important to know whether the power unit will cover the power of the welding machine in full, or if a lower powerful unit is sufficient. We test and have practical experience with welding machines of other manufacturers and can advise you.
We present videos of the power plant on our Facebook and YouTube. Here is the link directly to the test with the welding machine Perun 220 E and ARCTOS 10000 V CCL.
Code
MMA inverters
Power [kVA]
Number of phases
In full
Welding Current up to 100A (electrode up to 2.5mm)
Welding Current up to 140A (electrode up to 3.2mm)
5.0317
Perun 220 E
1
Arctos 20000
ARCTOS 10000
ARCTOS 11000
5.0309
Perun 160E
1
5.0272-1
PAN 161
7,7
1
Arctos 8000
Arctos 5000
Arctos 8000
5.0270
PEGAS 160 E Smart
7,4
1
Arctos 8000
Arctos 5000
Arctos 8000
5.0255-1
PEGAS 202 E PFC
7,7
1
Arctos 9000
Arctos 5000
Arctos 8000
5.0254-1
PEGAS 162 E PFC
5,2
1
Arctos 8000
Arctos 5000
Arctos 8000
 
TIG DC inverters
 
 
 
 
 
5.0112-1
PEGAS 160 T HF
7,6
1
ARCTOS 9000 B
 
 
5.0130-1
PEGAS 200 T HF
8,2
1
ARCTOS 9000 B
 
 
5.0161-1
PEGAS 160 T PULSE HF
7,4
1
ARCTOS 9000 B
 
 
5.0176
Alfin 161 W Welding inverter
6,4
1
Arctos 9000
Arctos 5000
Arctos 8000
5.0177
Alfin 171 W MAX Welding inverter
6,3
1
Arctos 9000
Arctos 5000
Arctos 8000
5.0503
Alfin 300 T Welding inverter.
13,3
3
Grizzli 16000
 
 
 
TIG AC/DC inverters
 
 
 
 
 
5.0275
Alfin 300 AC/DC Welding inverter.
14,6
3
Grizzli 16000
 
 
 
Multifunctional inverters
 
 
 
 
 
5.0224-1
PEGAS 200 MIG SYN PFC
6,4
1
Arctos 9000
Arctos 5000
Arctos 8000
5.0243-1
PEGAS 200 MIG MAN PFC-1
6,4
1
Arctos 9000
Arctos 5000
Arctos 8000
 
AXE 500 IN,
AXE 400 IN
 
 
GRIZZLI 24000
 
 
 
Plasmas
 
 
 
 
 
5.0159-2
PEGAS 40 PLASMA PFC ovo
5,4
1
ARCTOS 9000 B
even with a compressor up to 33A
 
Power generators and automatic starts
We present automatic starts for our generators. From simple PDM to iGen.
Choosing a generator is a complex matter. If it is to serve as a backup source, it is even more difficult. Check out our quick video overview.
ALFA IN a.s. THE LEADER of the Vysočina region
Our company won 1st place in the prestigious "CZECH LEADER 2020" award in the Vysočina region.
We became the winners of the ČESKÝ LÍDR 2020 competition for the Vysočina region. Here is a link to the video of the announcement, which unfortunately had to take place only online due to the corona virus epidemic without direct participation and meeting with the individual leaders.
We are happy to be part of the BUILDING A PROUD Czechia project
Silent inverter power generator
Today, April 26, 2022, there has been a power outage in the Třebíč area since the morning, where the Sonepar electrical materials wholesaler is also located.

In order not to interrupt operations, we have rented a quiet Q6500 QuietPower inverter generator for the site, which has been running since the morning. We honestly tested the generators to make the right choice before the supply was interrupted. It goes without saying that MEDVED power plants work:
server,
computers
printers
lights
Our physical on-site test verified that the power of the Q6500 generator is also sufficient for other important things such as:
hot water kettle,
microwave
and of course the coffee machine
The Q6500 QuitPower power generator from Briggs & Stratton, which we equip with sockets according to the valid ČSN standards for the Czech Republic, demonstrated sufficient power, which the power plant can adjust itself according to the current consumption requirements, and relative silence during morning operation in a populated area.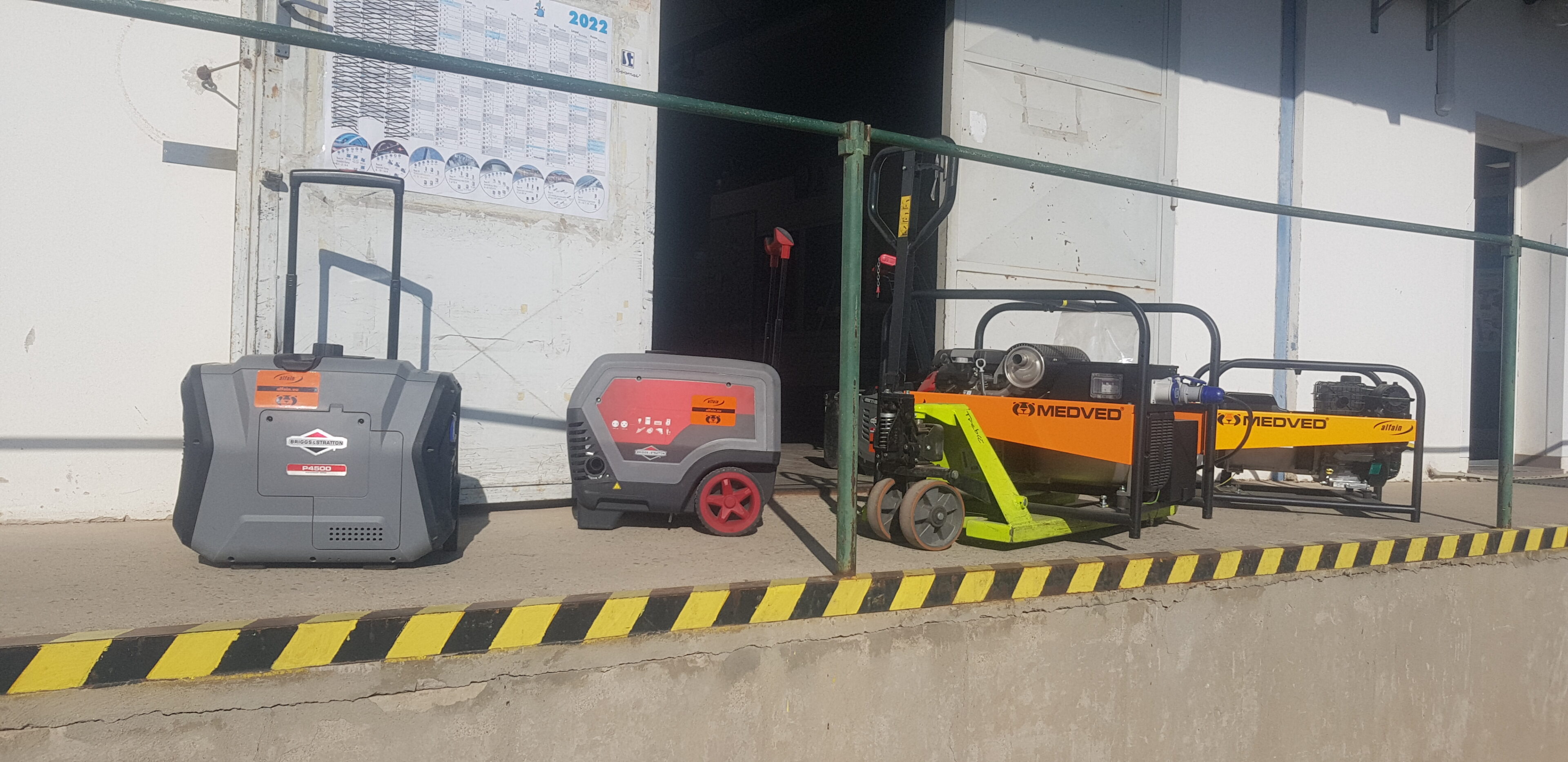 Further information about our power plants is available at medved.alfain.eu and the Alfa In a.s. product catalog. it is at www.alfain.eu. We also respond to user links and simply describe them in the section Don't you understand technical terms?
We are going full power. MEDVED power generators help with the production of electricity during blackouts and as backup sources when supply is interrupted. The first MEDVEDAR Karel is also involved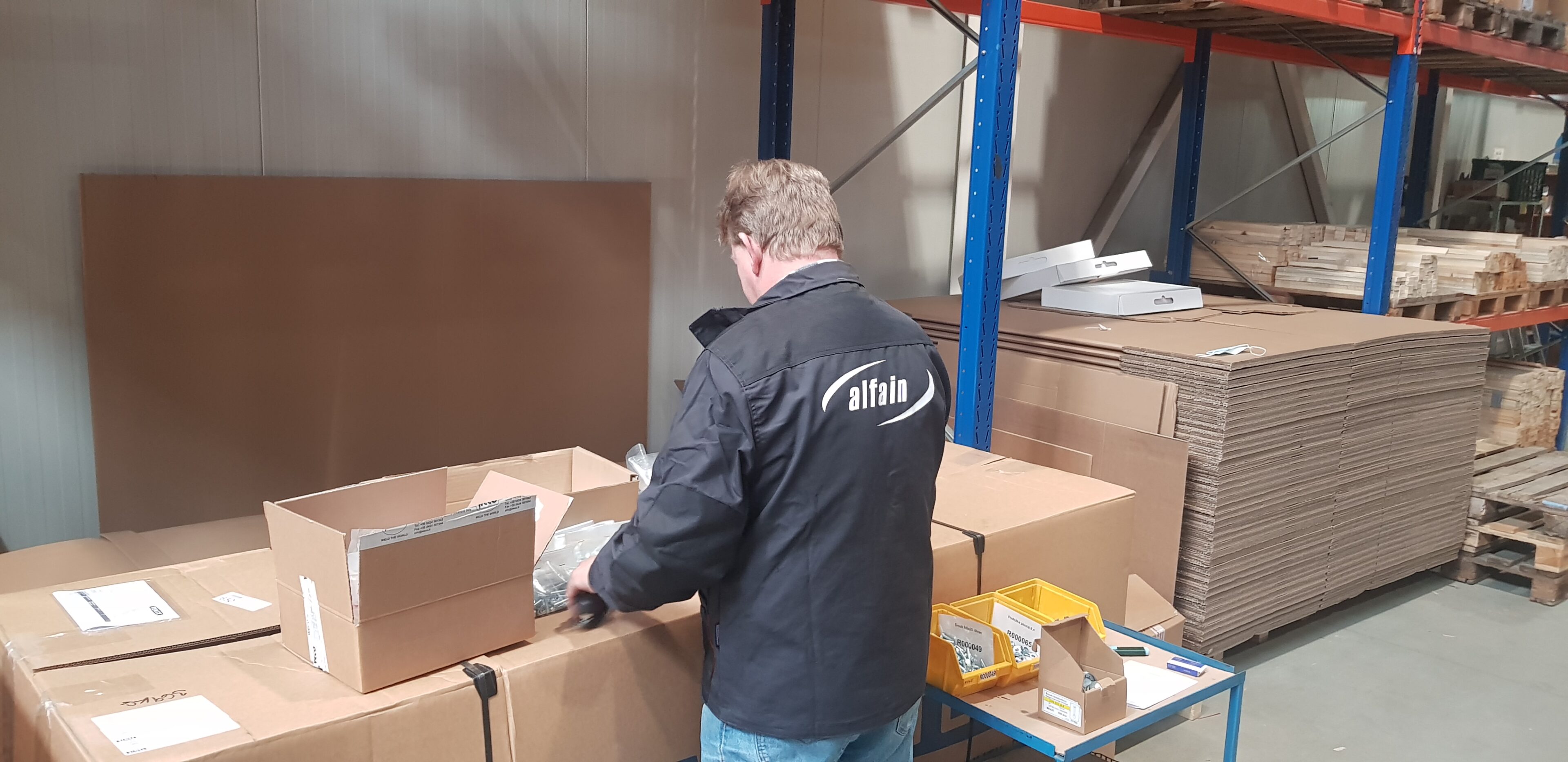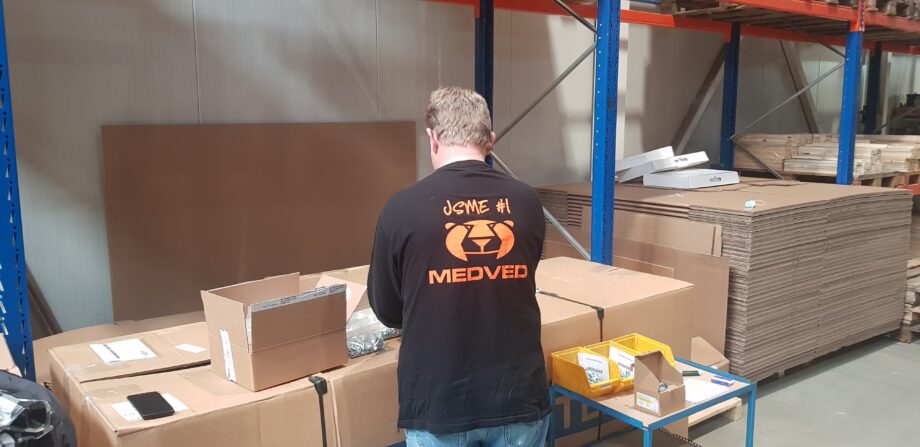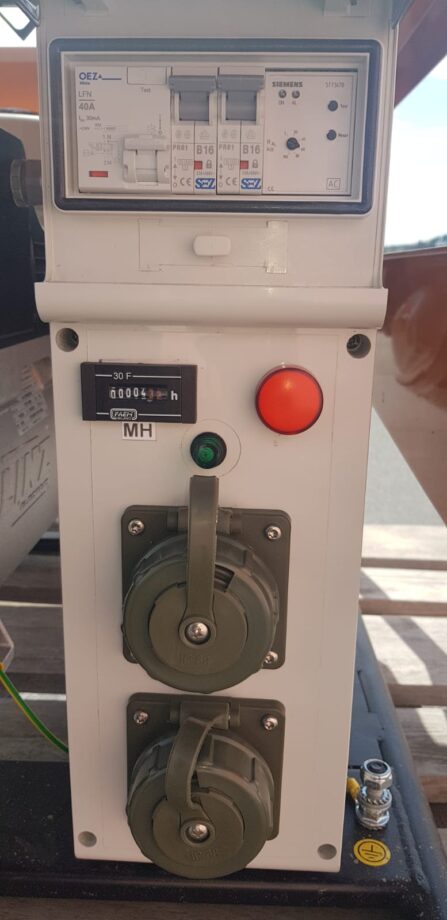 Generators, where the fuel is natural gas, propane butane, solve the problem of bad gasoline, which does not last for a long time. They can be connected to gas distribution lines, either standard natural gas, propane-butane cylinders or from a storage tank located near the building. We are able to connect our automatics to these power stations, which can automatically start the generator in the event of a power outage or when the batteries drop below the set values and supply the necessary energy to keep the facility running. Schematic representation of common electricity supplies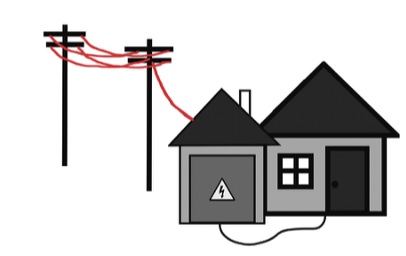 .
In the event of a blackout, the AT 207 automation can supply electricity instead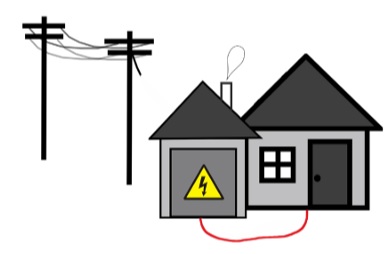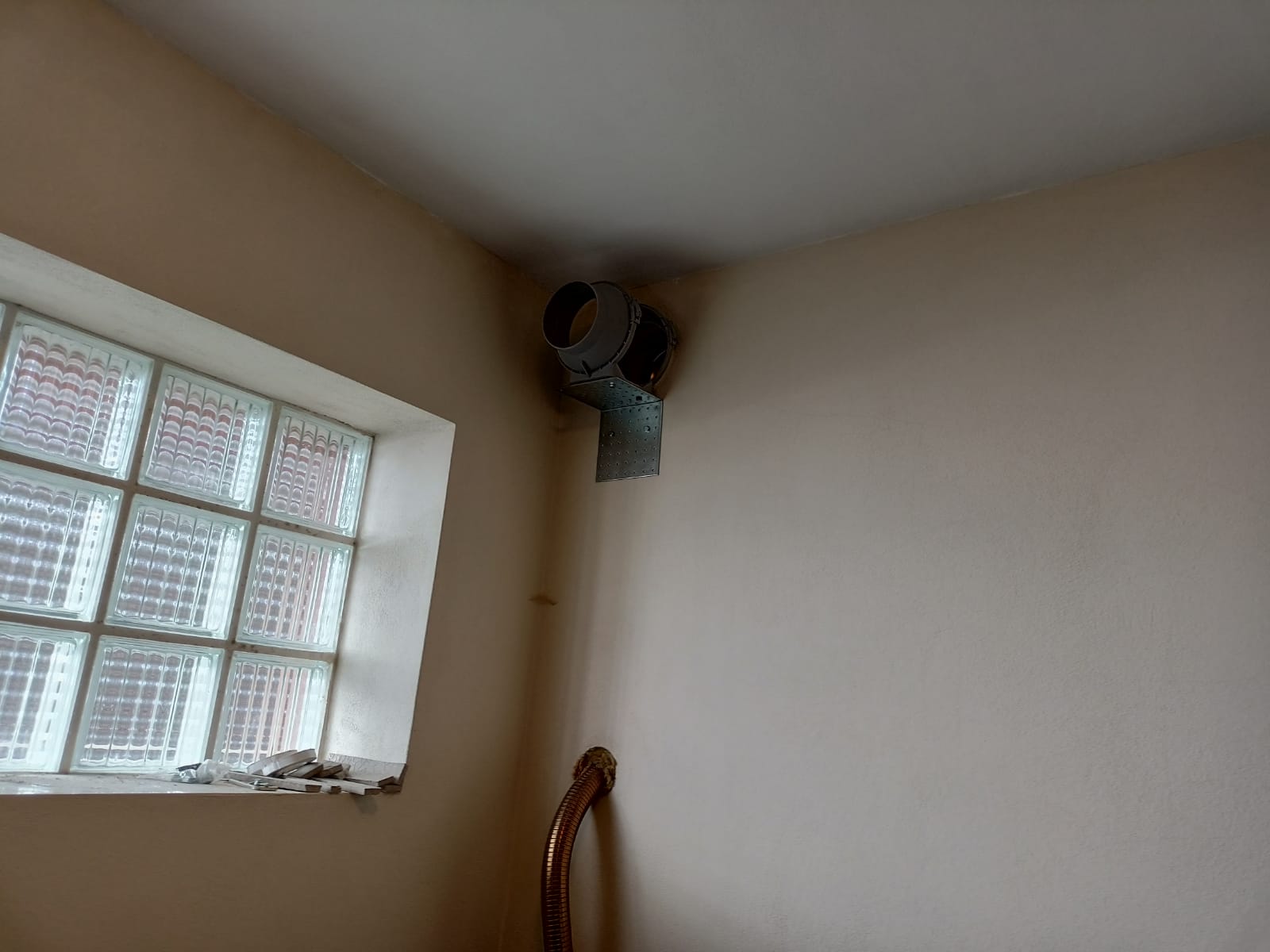 The AT 207 automation can respond to a specific signal, similarly to the PDM automation.
Starts the generator and sends an SMS e.g.:
there has been a decrease in the value of the battery status,
the air pressure in the monitored container decreased,
the groundwater level has increased
and other cases
In the case of a tank with fuel monitoring, it can send an information SMS about the fuel level.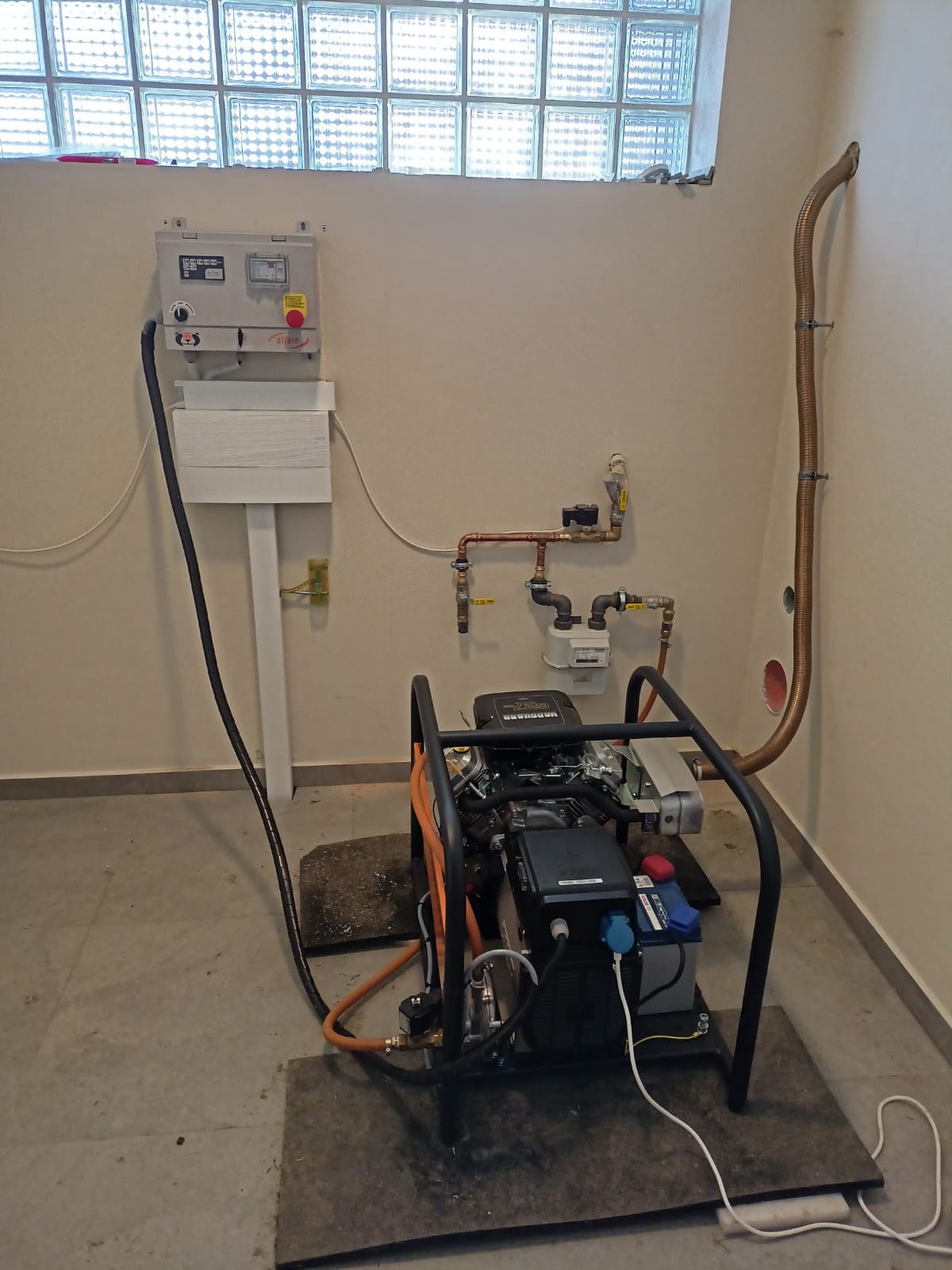 The advantage of gas engines is that there is no degradation in the fuel, and in the case of natural gas brought into the house, then there is no need to top up because it is still available even when the electricity is not working.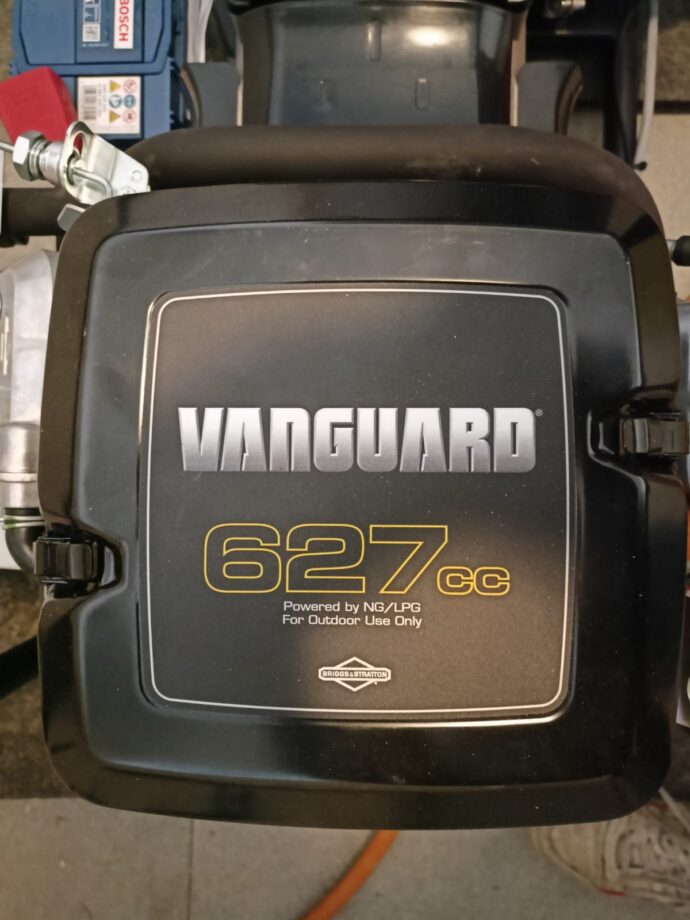 The disadvantage of gas engines is less performance compared to gasoline engines and also the differences in performance between natural gas and propane butane.
The year 2022 has begun and the beautiful sunny, albeit frosty, weather has made it possible to prepare for testing the generator produced at the beginning of the year in the fresh air. Then goes to the rehearsal room warmed up and ready. A short test in freezing weather will check their reliability even at the first start. Every generator, not only the single-phase ARCTOS and the three-phase GRIZZLI, that leaves us is tested and passed an intense inspection. We also check special M-WATT and WELDVED generator with a welding machine. Sample generators also undergo a demanding measurement with a printout, but more on that next time.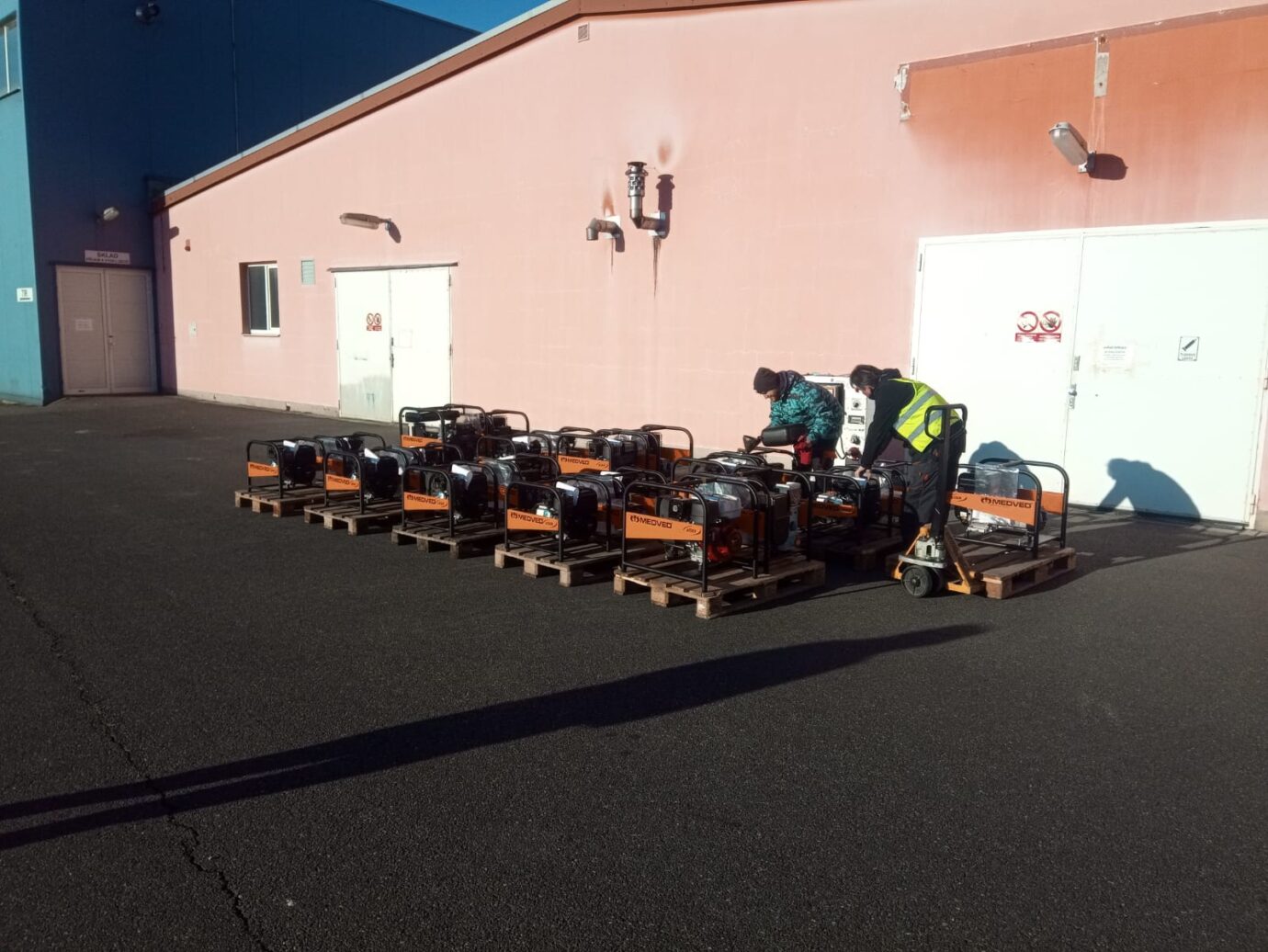 MEDVED generators, PERUN, PEGAS and SVAROG plasmas and INAIRCOM compressors
We continue to test our plasma and generator. This time in cooperation with the Czech compressor manufacturer Inaircom s.r.o. It is a Czech manufacturer with a service background and a supplier of not only compressors, but also related accessories.
This time we chose